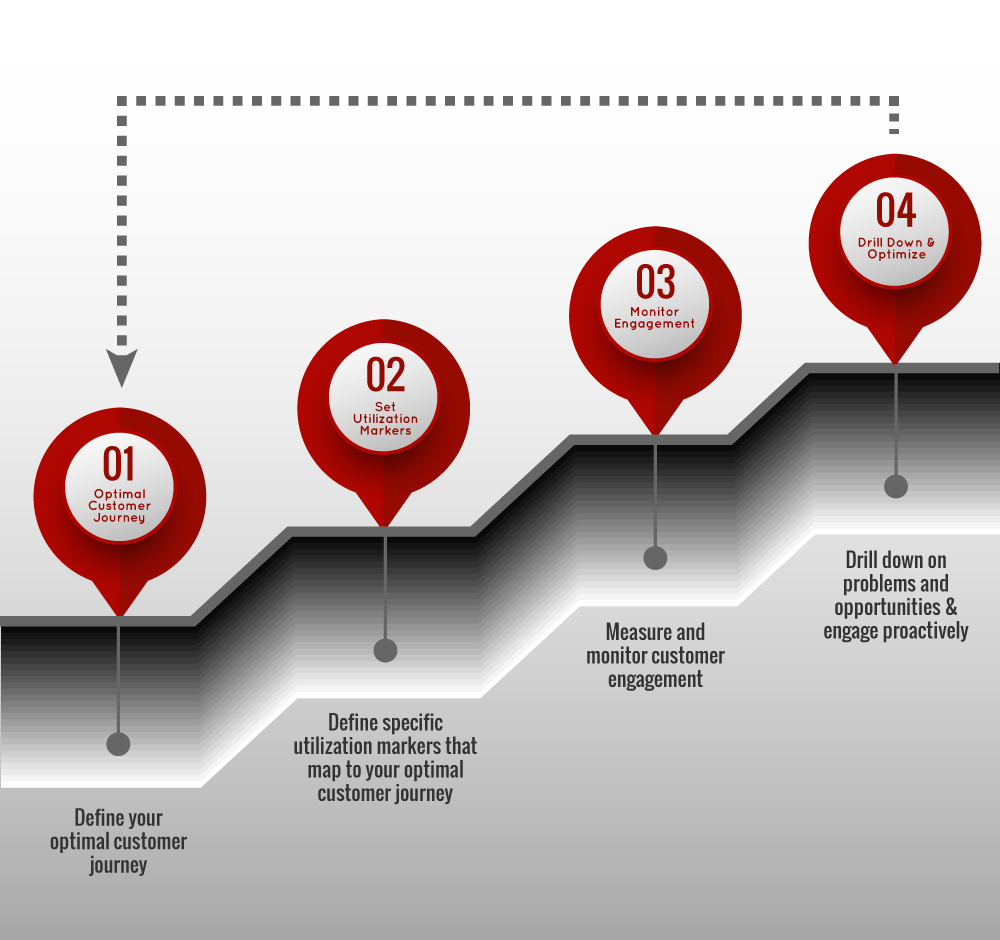 A Proven Process to Reduce Churn
Enthalpy leads you through a powerful process to dramatically reduce customer attrition. And it all happens in four simple steps.
We start by understand which key steps make up your optimal customer journey.

We map those steps to define your key utilization markers.

Once that's done, you're poised to effortlessly monitor your customers' activity.

There's no risk of at-risk users escaping your notice: Enthalpy will automatically alert you of problems and opportunities, so that you can proactively engage with key customers.
What's more, your Enthalpy application gets more powerful over time, allowing you to continually refine your definition the optimal customer journey to yield better and better results.
Step 1. Define Your Optimal Customer Journey
Setting up your customized Enthalpy application starts with the list of the key features that you want your customers to engage with.
Think about:
When they should use each feature

How often they should use it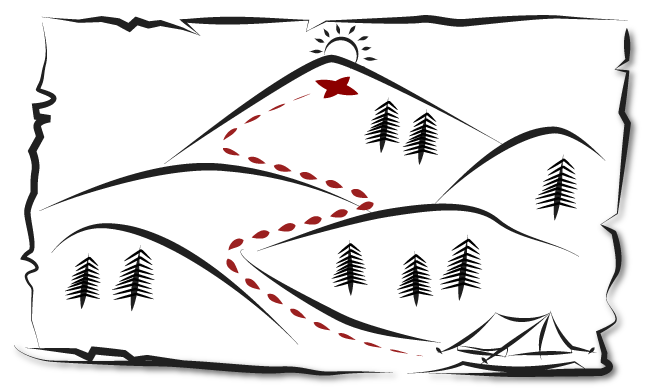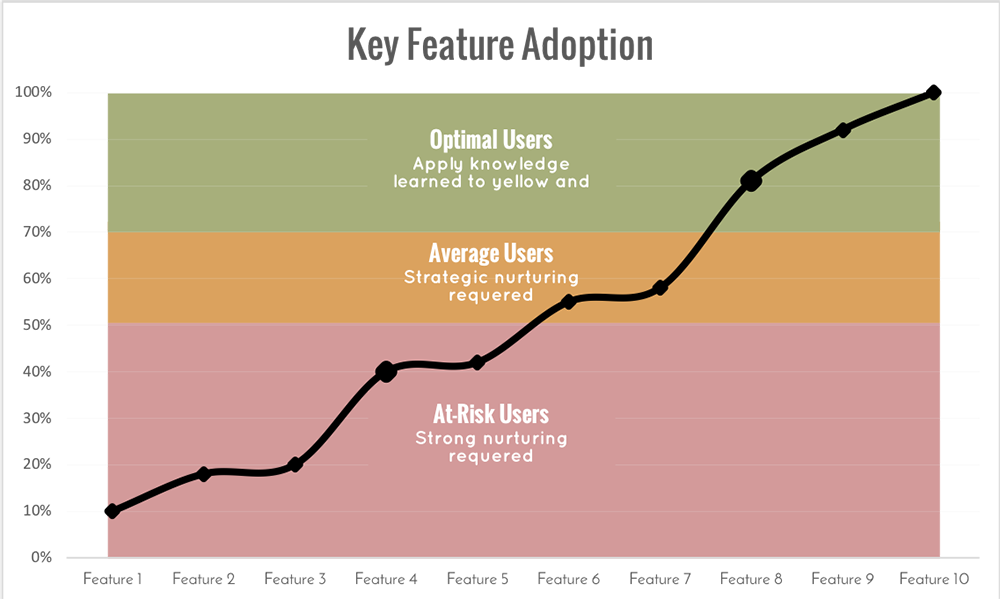 Step 2. Customer Success Discovery
Next, we'll work with you to define the specific utilization markers that map to your Optimal Customer Journey.
If you're not sure you have this part down, don't worry. This is where Enthalpy shines. As you use the platform, the profile of optimal users becomes clearer, allowing you to tweak your definitions of the optimal customer journey. More on that below.
Step 3. Measure & Monitor Your Customer Health
Use your custom dashboard to:
Compare your customer engagement to your optimal customer journey.

Integrate customer data from other sources to provide an overall perspective on customer health.

Present the metrics that are most relevant to you.

View a snapshot in time or monitor trends over time.
Set up alerts to stay on top of problems and opportunities.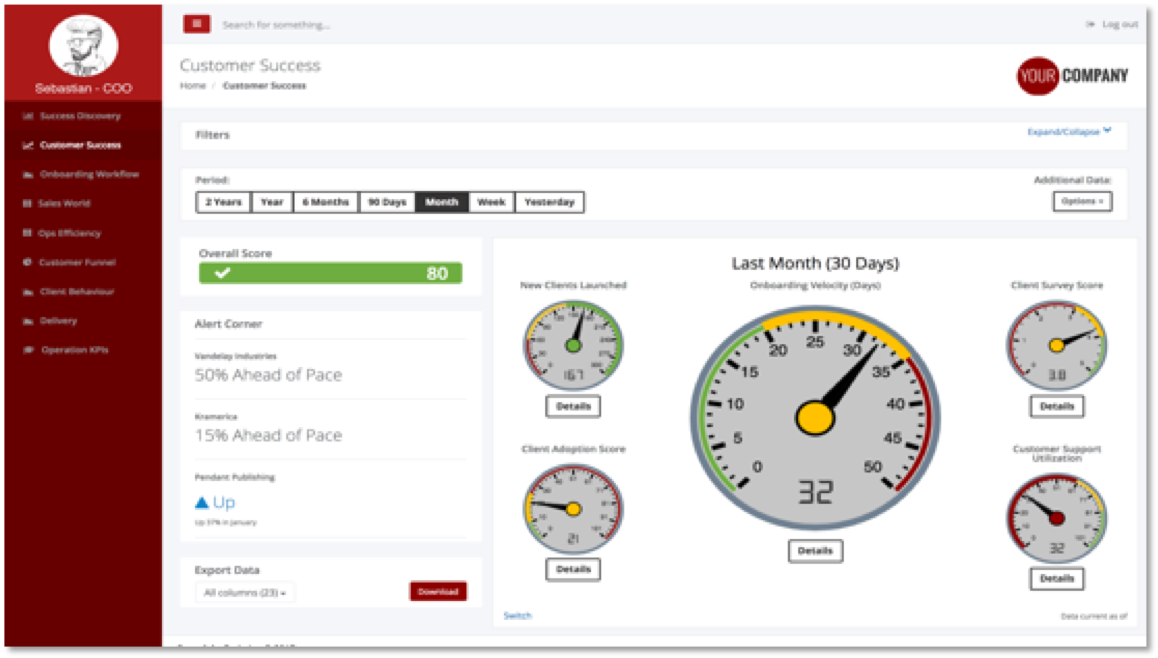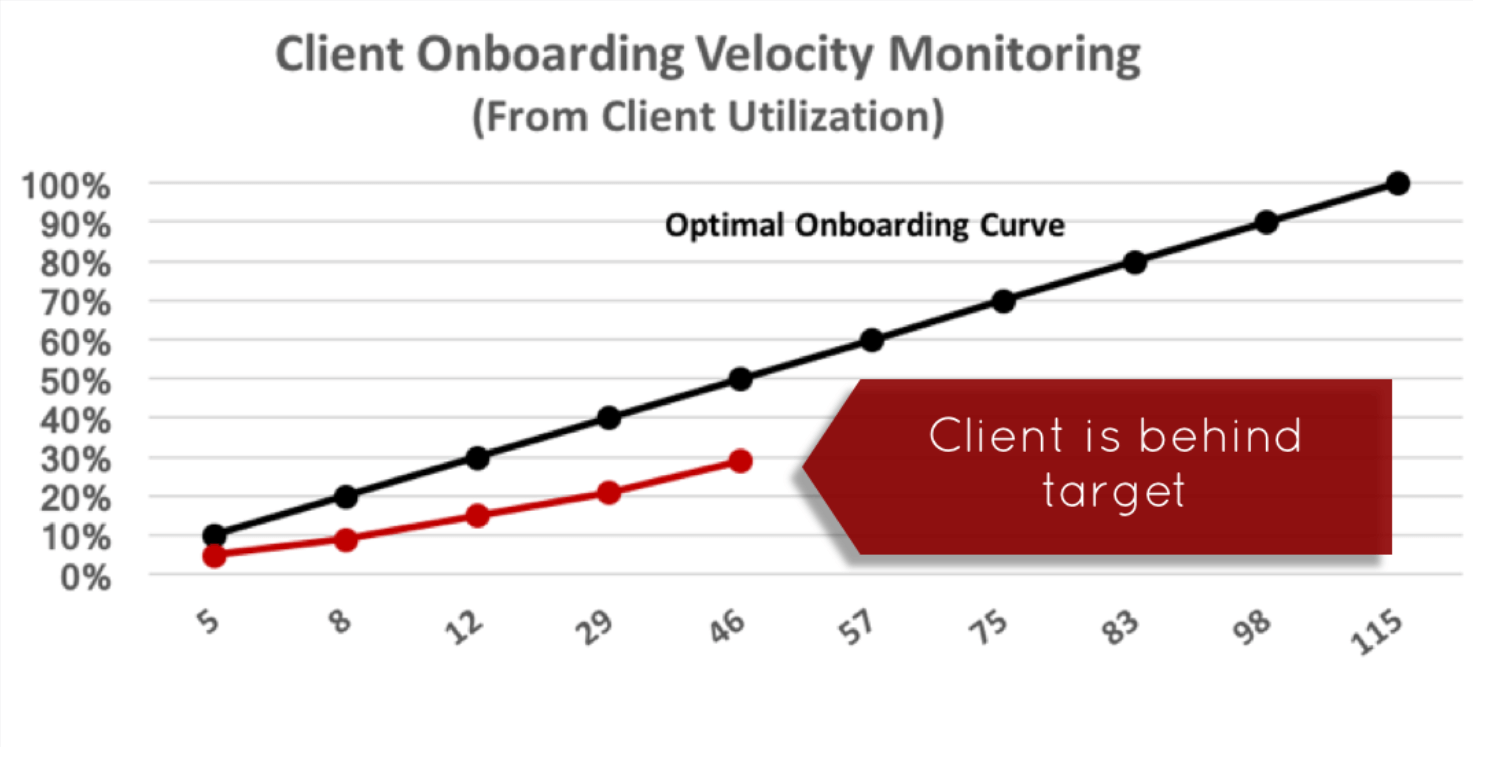 Step 4. Drill Down on Individual Customer Performance
Instantly spot customers who have fallen behind the optimal journey.
Display a report card for each customer to get a snapshot of customer health data from multiple sources.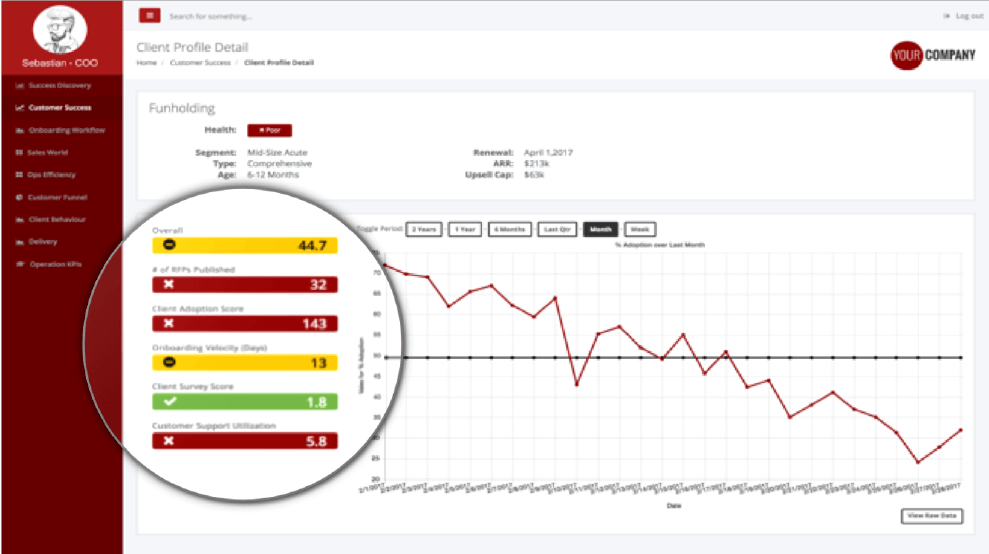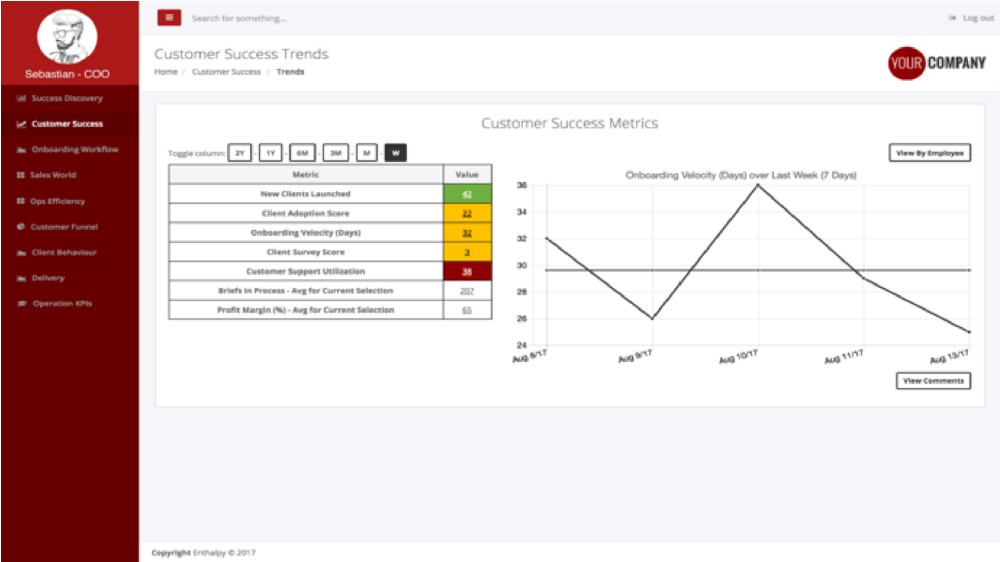 Get a history on a particular customer by viewing their key metrics over time.
Compare key metrics for multiple customers or CSMs side by side, to identify best practices and optimize your processes.